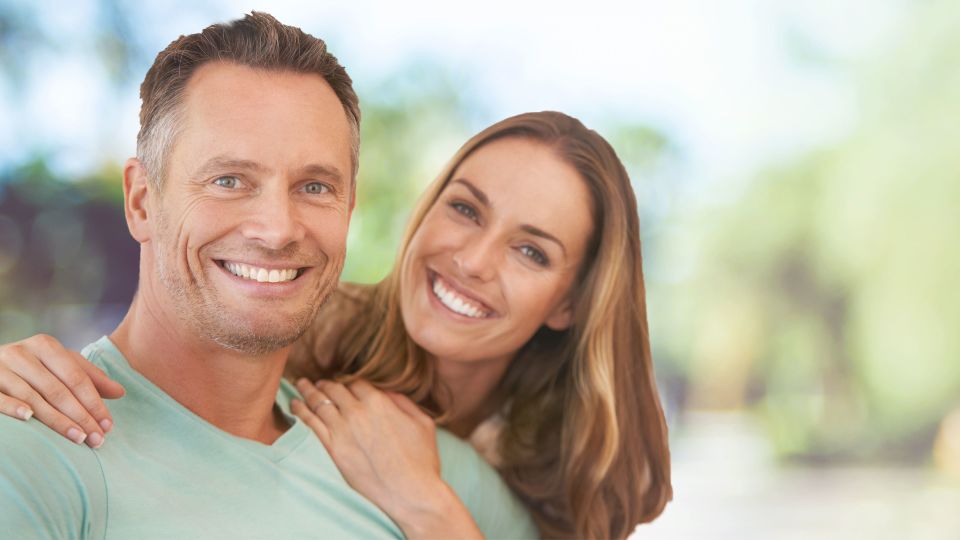 Ready to get started?
Schedule In-Person Appointment

Prefer to do it yourself? Use our convenient scheduler to book an appointment that fits your needs.

Call Now

Call 615-591-4693 to book your appointment and ask any questions you may have.

Featured Services
Cosmetic Dentistry
Our team uses the most advanced cosmetic dentistry techniques to improve the aesthetic quality of your teeth and create a beautiful smile you'll love and can proudly show off. Whether you need dental implants or teeth whitening, our goal is to make sure every patient leaves our office with a smile that looks as good as it feels.
More information
Botox
For patients wishing to erase the signs of age and have a more youthful appearance, Botox injections effectively treat facial wrinkles and lines, minimizing and sometimes eliminating them all together. The procedure is quick, requires no anesthesia and takes anywhere from a few days to a week to take full effect.
More information
Implants
Dental implants provide a comfortable, permanent solution to lost teeth. The dental replacements are attached to titanium posts that actually fuse to your jawbone and become natural anchors, so your new teeth will remain securely in place without the need for messy adhesives. A fully restored smile is as healthy as it is beautiful by promoting bone growth and reducing the risk of receding gums.
More information
About Us
Tanyard Springs Family Dentistry is a hometown dental practice located in Spring Hill, Tennessee, devoted to all-encompassing dental care for the entire family. Our practice places an emphasis on excellent service, quality care, and our patients' needs.
Our Atmosphere
At Tanyard Springs Family Dentistry, we built our office with our patients in mind. By creating a calming atmosphere combined with modern technology, we have made a place where our patients in Spring Hill receive the high quality of dental care they need and deserve. From the moment you walk in our office, our team will make you feel comfortable, secure and taken care of. Our cutting edge practice has the latest equipment so we can offer you the most advanced treatment options.
Our Team
Our team of dental professionals has undergone a series of courses maintaining their education to keep all of us current on the latest dental treatments and premium industry standards. At Tanyard Springs Family Dentistry, we give each patient personal attention to explain procedures, listen to concerns and answer questions.
Our Philosophy
Tanyard Springs Family Dentistry seeks to provide lifelong care to the Spring Hill area, because your dental health is integral to your overall health. Our doctrine is to provide care that will be in your best interest now and for many years to come so you have a bright smile that will last your whole life!
Our Services
While focusing on lifelong preventative care in Spring Hill, Tennessee, we offer a full range of dental procedures to meet the individual needs and preferences of every patient. From customary cleanings, to complete smile renovations, we offer the latest dental treatments to give our patients the most advanced services available.
Teeth Whitening
There are a number of reasons why your teeth might have changed color. Common causes involve eating, drinking and lifestyle habits, such as eating sugars, drinking coffee and smoking. While most people choose to perform teeth whitening remedies at home, our dentist at Tanyard Springs Family Dentistry will be able to better assist you.
Teeth Cleaning
Due to the natural accumulation of plaque and bacteria, teeth cleanings are highly recommended. Our dentist will conduct a tooth examination, get rid of the accumulated tartar, floss and polish your teeth. Additionally, our dentist can provide you with further information on how to take proper care of your teeth.
Cure Abscess: Abscessed Tooth Treatment
An abscessed tooth is when the tissue surrounding the tooth or gums is infected. This infection can spread to the base of the tooth and cause further problems.
The causes of an abscessed tooth include poor dental hygiene, unhealthy eating habits, an isolated incident or general physical issues.
Tanyard Springs Family Dentistry can treat an abscessed tooth with considerable care. We cure abscess in a way that alleviates all symptoms of the condition, relieving our patients from pain and discomfort.
If you are located near Spring Hill, Tennessee, and need an experienced dentist, Tanyard Springs Family Dentistry is the ideal clinic to address all of your dental care needs. Your smile will be in good hands.